COVID Tracking Managment
Manage visitors entering your facility
In-store retail experiences are available throughout brick and mortar stores as COVID restrictions change and national health statistics decrease. In order to maintain quality service, while ensuring the health and safety of your employees and customers, Ontario requires your business to conduct ongoing COVID tracking and screening. Not only are COVID tracking forms mandatory province-wide, these tests allow you to monitor foot traffic and avoid future health concerns.
Our team stays informed with the ever-changing health and safety policies surrounding COVID-19. And our goal is to provide you with innovative tools to help track customers for the health and safety of employees, family, and friends. We use our technology to keep us safe, so you can trust that our detailed questionnaires and tracking solutions will serve your brand by helping it remain open and by ensuring you are at the forefront of health and safety, as well.
Learn More
Ontario Storefront Opening Safety Requirements
Are you utilizing the right tools to keep your business running?
Employee screening is mandatory
Passive customer screening is mandatory
Active screening is required in large malls
Customers can now make in-store returns
Reusable bags permitted by customers should bag products
For a low cost of $400 we can set this up so you can operate as per government guidelines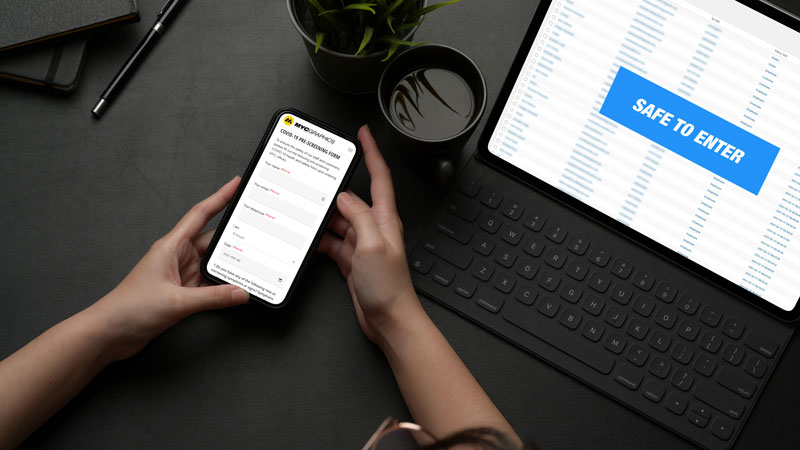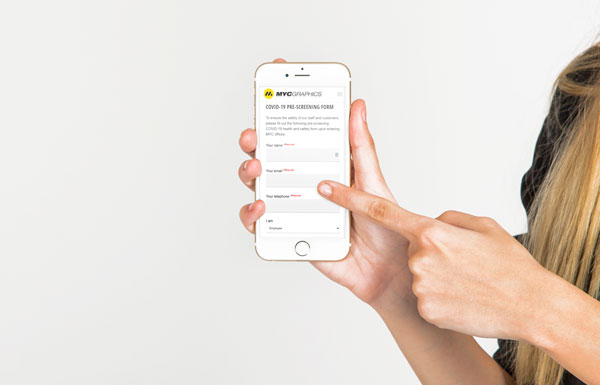 What's included in the package
Everything you need to get started
FORM created with QR Code Link
4 Printed QR Code decals to place at your workplace
Emails sent to your inbox with form details of every visitor
Conditional Logic alerting visitors if they can enter or not based on selected fields
Get started today, for more information about how to get started, give us a call