Boemar prides itself as a leader in strategic research & development, and has become one of the most diversified and innovative product development companies globally.  Through the introduction of specialized products for a multitude of industries combined with a dedicated effort to think outside of the box they continuously strive to enhance & improve traditional methods.  Their unique leading-edge innovation allows them to introduce revolutionary systems which offer unparalleled quality and superior return on investment.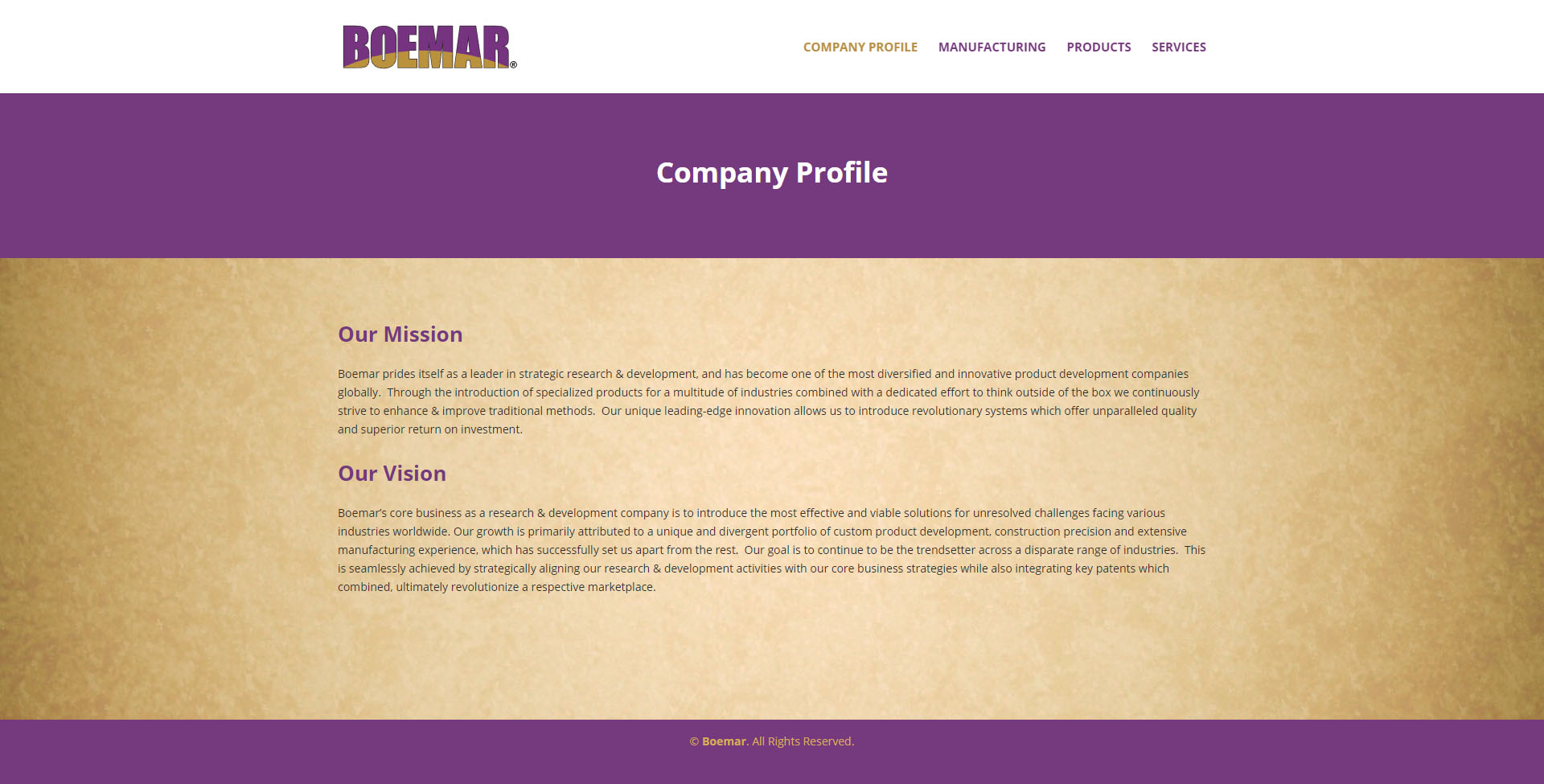 Deliverables
Web Development
Look and feel
Modern
Clean
Professional
Simple
Overview
Our client, Boemar, wanted a simple profile site that outlines what they are about and what their mission and vision for their company is.
All they wanted was a simple informational site where they can quickly put up short write-ups about themselves and what they do to.