Our goal with Boemar was to develop a website that promoted a sense of strategic research and development, in its own right. As a innovative product development company that functions globally, MYC Interactive was tasked with creating a website that showcased the innovative facites that make this brand a strong player in its industry.
With many specialized products and as a leader in innovative offerings, our team was tasked with an elegant design that offered seamless integration for easy and engaging client and customer interaction. Working with their revolutionary products allowed our inspiration to sore, and we were able to provide Boemar with exactly what they needed to promote their expertise, online.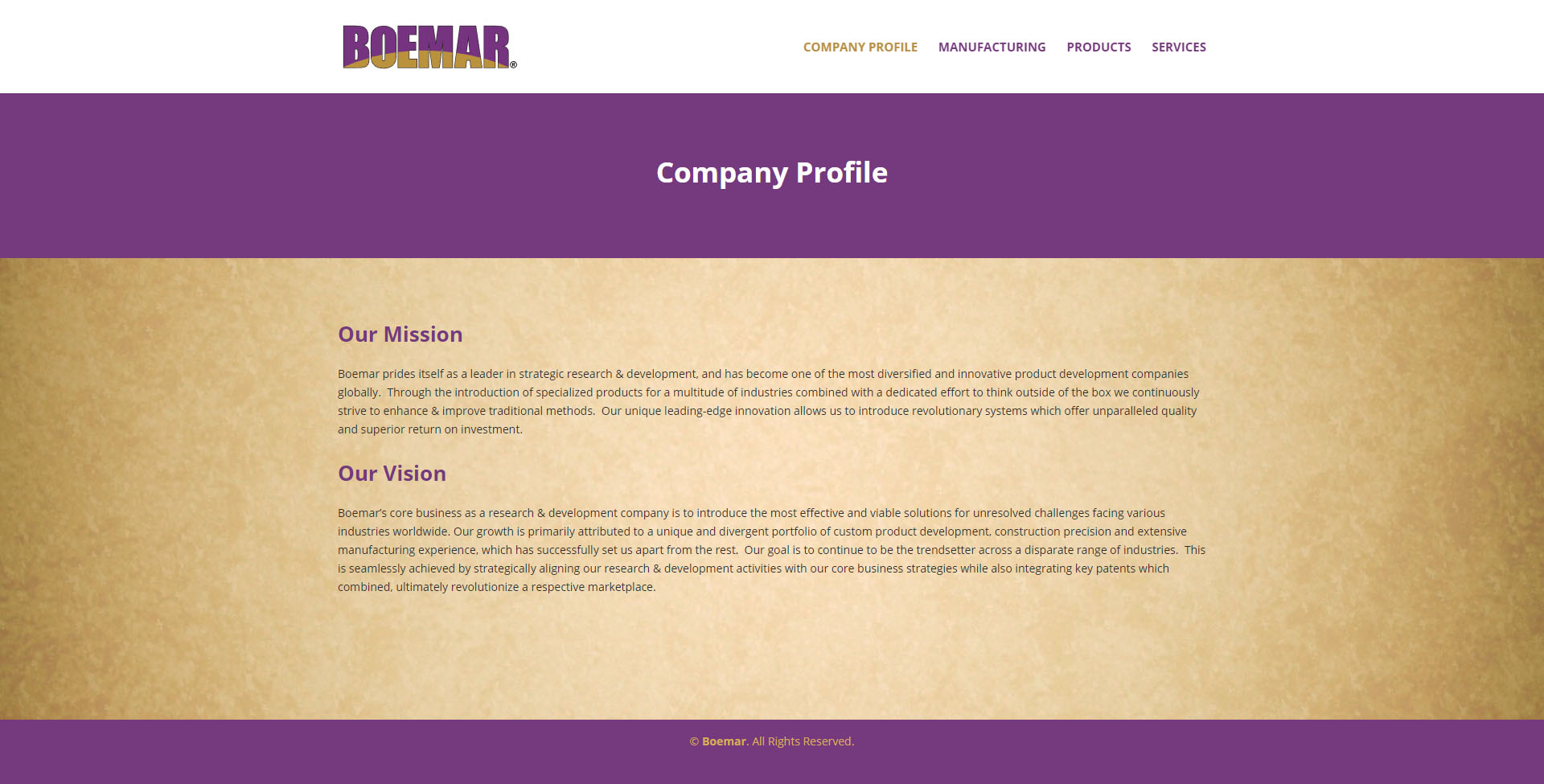 Deliverables
Web Development
Look and feel
Modern
Clean
Professional
Simple
Overview
Boemar required a classic profile website that outlined who they are, their mission, and their vision. 
Their website requirements involved maintaining a classic informational-based aesthetic where news and information would be shared, easily.