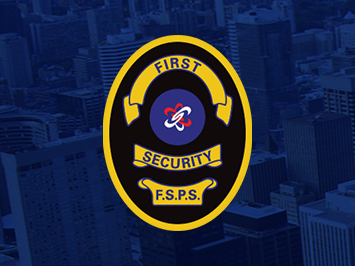 Our goal with First Security Protection Services, was to provide expert web development services that presented their licensed agency as an authoritative professional within their industry.  Governed by the rules set out by the Ministry of Community Safety and Correctional Services in the Province of Ontario, they wanted their brand to denote a sense of professionalism and prominence that ensured the safety of its future clients and its surrounding citizens. We implemented the work, and provided them with exactly what they were looking for!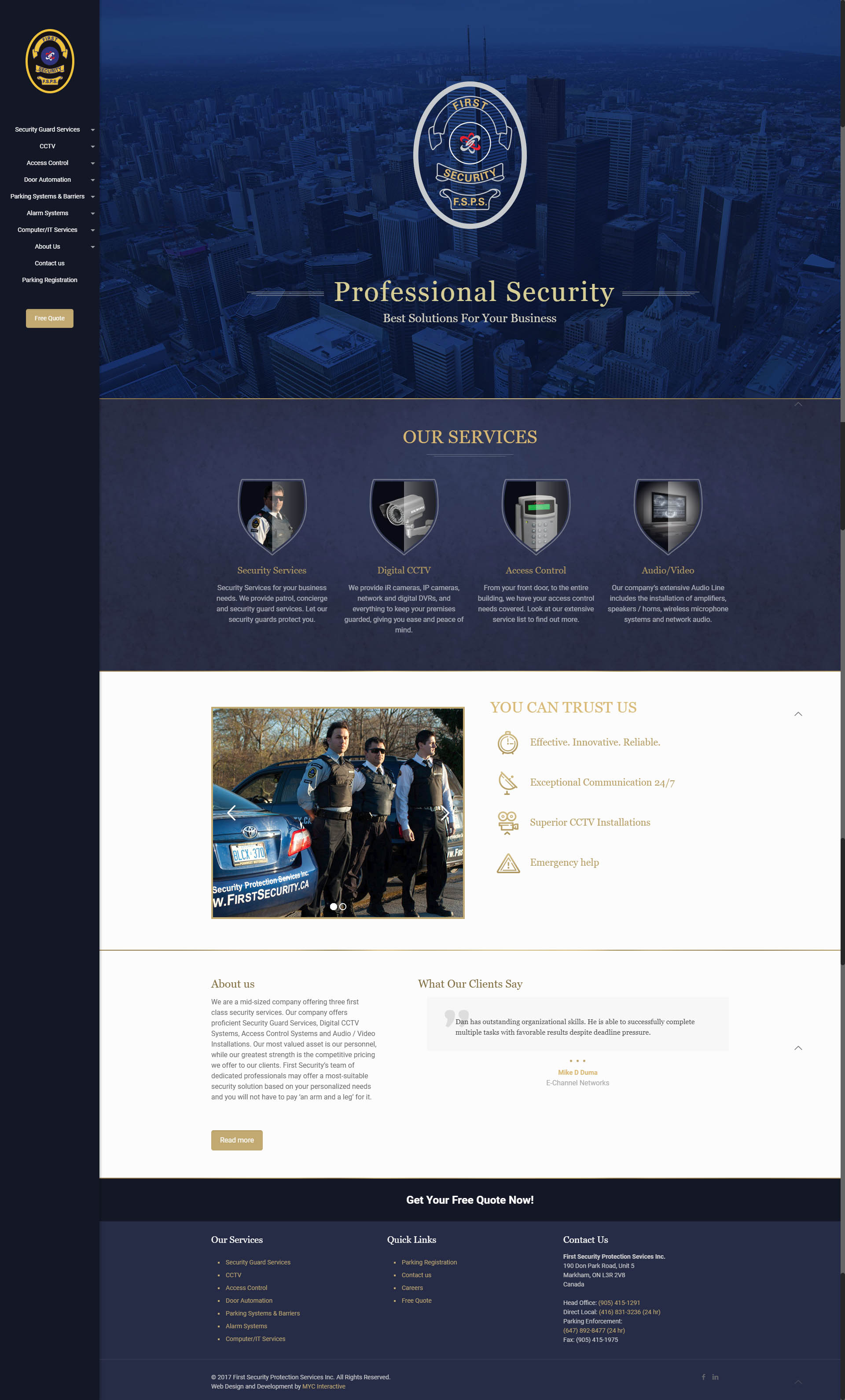 Deliverables
Web Development
Look and feel
Modern
Clean
Professional
Overview
First Security wanted a digital presence that accurately depicted their brand and services – something clean and professional that also denoted a sense of prominence among competitors within the security industry. Their website was key to capturing the right target audience for future business, and required nuanced support to help make that happen.
Ultimately, First Security wanted to ensure future clients would know exactly who they are and what they do the moment you navigate to their website; and we did just that!