The goal was to create a custom website that can help the company gain some online presence, advertise their services, capture leads and integrate with their social media accounts – We did exactly that!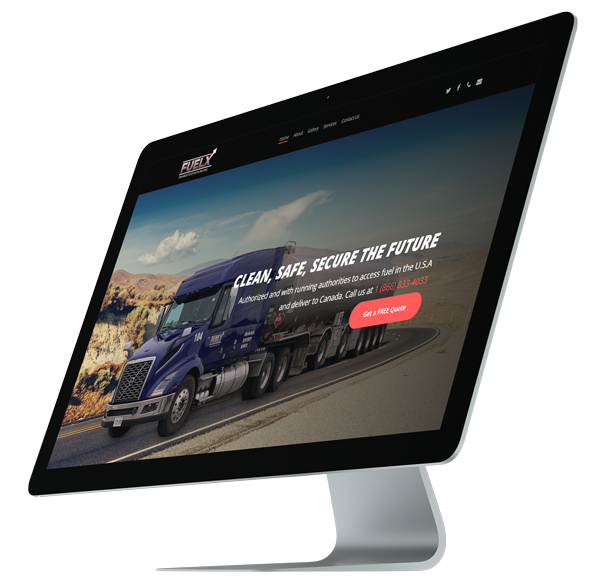 Web Design & Development
Fuel X Transportation has been working with us for many years and they have grown large enough now that they seen the value of having an online presence.  While many of their clients were looking for them online, they also wanted an ability to target new leads and have a corporate presence online.  Custom web designs made it easy for the client to visualize and decide the entire look and feel of the website.
Content Writing, Email and Web Hosting
We understood the goals of our client and we delivered.  MYC developed content to support the pages that were needed and it was tailored to target new customers in their industry.  Our all in one solution gave them the peace of mind that their site would be launched in the proposed timeline with no set backs. 

We can integrate a variety of plugins to boost the functionality of your website

Our team is trained to write content for websites so that you rank on Google for specific keywords