Stop CHASING NEARBY Clients
How many people on an average day pass by you or your business? 500? 1,000? 50,000?
How many of those people do you actually reach out to successfully? 50? 100? 1,000?
As one person, you can only reach out to a certain amount of people, but not all of them. Even with a sales force, there is no way that each individual can reach out to every person nearby in their vicinity.
Enter Proximity Marketing Services! With the help of tiny wireless beacons, every phone within 100 meters of where your devices are set up get notified that you are nearby along with a link to a page on your website or a link to download your store's mobile App!
WIth this, your reaching potential is equal to all the people that are nearby your store's location or your vehicle. WIth proximity marketing services, you no longer are limited to 500, 1000 or 50000 people but as many people as are within range of your device.
Web Headquarters
Business Credibility
Increased Sales
Loyal Customers
Our Approach To Nearby Marketing with Beacons
Even though the idea of reaching out to a potentially limitless amount of people seems like something you should implement right away, just like every marketing platform you need a business strategy on how to use this amazing service.
Without an end goal and conversion point, people will easily dismiss these notifications that are being pushed to their devices if they don't catch the user's attention. It takes less than 3 seconds to grasp someone's attention, so we have to make those 3 seconds count!
KNOW WHAT YOUR GOALS ARE
Every business owner has a goal in mind - something they are working towards. After all, that is what you started your company for! Becaues of the kind of marketing platform that nearby marketing offers, knowing your goals on a personal level is crucial to the way we portray your brand to the masses.
UNDERSTAND YOUR TARGET AUDIENCE
Once we know what your end goal is, we need to understand who your target audience is. Who are the people within your proximity that pass by you everyday, and how can you and your services make a difference in their lives and buying decision. We need to know how your services will make your audience tick.
IMPLEMENT PROXIMITY MARKETING SERVICES
Once we have the initial vital information that we need to get started, we program your proximity device to push out the right kind of promotional materials to nearby mobile devices. These materials could be a spcecially developed landing page to increase conversion rates or a simple link to download your Mobile App.
ANALYZE DATA AND CONVERSION METRICS
Now that your nearby marketing devices have been implemented with the strategic conversion plan, we can then analyze that data and see how users are responding to the marketing procedures in place. We then formulate a plan on how to tweak it for optimal results with a better conversion rate.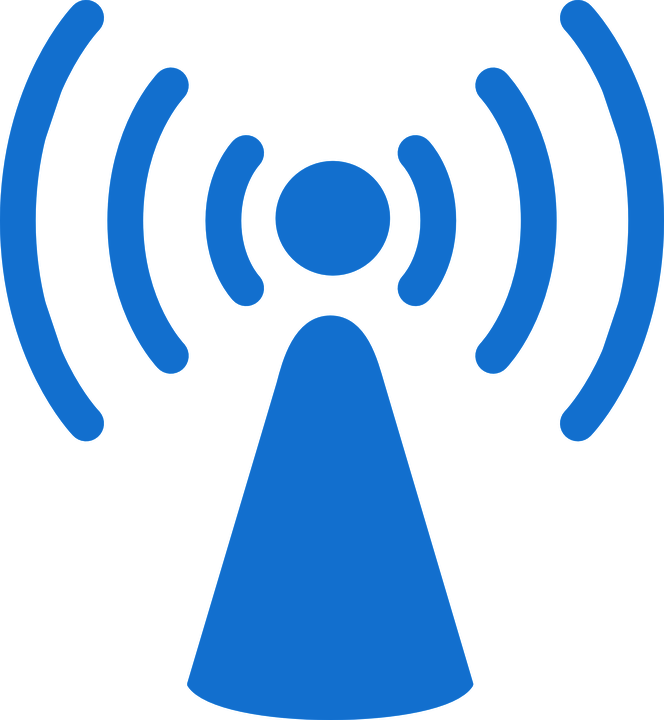 PROXIMITY MARKETING SERVICES
reach nearby people without lifiting a finger
WHAT YOU GET
100 Meter Radius
Custom Splash Page Design
Strategy Consultation
Up to 2 Years Battery Life
BENEFITS
Proximity Marketing Services (Nearby mobile push notification)
Reach Multiple People/Devices at the Same Time
Trackable Metrics
Specifications
| | |
| --- | --- |
| Feature | iBeacon & Eddystone/ Other Protocol User Defined |
| Chipset | nRF51822 256KB 16kB |
| Bluetooth | BLE 4.0 |
| Bluetooth Range | 300 meters in open air |
| Battery Type | CR2477 Panasonic Battery |
| Operating Voltage | 1.8v-3.6v |
| Working Current | 3.6μA standby average, 21μA normal Average |
| Side Pins for Debugging | VCC, GND, SWDCLK, SWDIO |
| Working Time | 4-5 months based on broadcasting rate 1 second |
| Certifications | FCC/CE/MFI/RoHS |
| Waterproof Level | IP67 |
| Sensor | Acceleration sensor |
| Buzzer | Yes |
| Size | 42.3mm x 42.3mm x 13.4mm |
| Weight | 30g |
| Color | Black, White, other colors could be customized |
Specifications
| | |
| --- | --- |
| Feature | iBeacon & Eddystone/ Other Protocol User Defined |
| Chipset | nRF51822 256KB 16kB |
| Bluetooth | BLE 4.0 |
| Bluetooth Range | 100 meters in open air |
| Battery Type | CR2477 Panasonic Battery |
| Operating Voltage | 1.8v-3.6v |
| Working Current | 3.6μA standby average, 21μA normal Average |
| Side Pins for Debugging | VCC, GND, SWDCLK, SWDIO |
| Working Time | 24 months based on broadcasting rate 1 second |
| Certifications | FCC/CE/MFI/RoHS |
| Waterproof Level | IP67 |
| Sensor | Acceleration sensor, Humidity & Temperature Sensor |
| Buzzer | Yes |
| Size | 42.3mm x 42.3mm x 13.4mm |
| Weight | 30g |
| Color | Black, White, other colors could be customized |
Specifications
| | |
| --- | --- |
| Feature | iBeacon & Eddystone/ Other Protocol User Defined |
| Chipset | nRF51822 256KB 16kB |
| Bluetooth | BLE 4.0 |
| Bluetooth Range | 75 meters in open air |
| Battery Type | CR2450 Panasonic Battery |
| Operating Voltage | 1.8v-3.6v |
| Working Current | 3.6μA standby average, 21μA normal Average |
| Side Pins for Debugging | VCC, GND, SWDCLK, SWDIO |
| Working Time | 30 months based on broadcasting rate 1 second |
| Certifications | FCC/CE/MFI/RoHS |
| Sensor | null |
| Buzzer | Yes |
| Size | 40mm x 40mm x 13.5mm |
| Weight | 20g |
| Color | Red, Blue, Black, White, other colors could be customized |
Specifications
| | |
| --- | --- |
| Feature | iBeacon & Eddystone/ Other Protocol User Defined |
| Chipset | nRF51822 256KB 16kB |
| Bluetooth | BLE 4.0 |
| Bluetooth Range | 30 meters in open air |
| Battery Type | CR2032 Panasonic Battery |
| Operating Voltage | 1.8v-3.6v |
| Working Current | 3.6μA standby average, 21μA normal Average |
| Side Pins for Debugging | VCC, GND, SWDCLK, SWDIO |
| Working Time | 12 months based on broadcasting rate 1 second |
| Certifications | FCC/CE/MFI/RoHS |
| Sensor | null |
| Buzzer | Yes |
| Size | 27mm x 7.6mm |
| Weight | 15g |
| Color | Red, Blue, Black, White, other colors could be customized |
Specifications
| | |
| --- | --- |
| Feature | iBeacon & Eddystone/ Other Protocol User Defined |
| Chipset | nRF51822 256KB 16kB |
| Bluetooth | BLE 4.0 |
| Bluetooth Range | 20 meters in open air |
| Battery Type | Rechargeable Battery |
| Operating Voltage | 1.8v-3.6v |
| Working Current | 3.6μA standby average, 21μA normal Average |
| Side Pins for Debugging | VCC, GND, SWDCLK, SWDIO |
| Working Time | 1 month based on broadcasting rate 1 second |
| Certifications | FCC/CE/MFI/RoHS |
| Sensor | Acceleration Sensor, Vibrator |
| Size | 23 x 2 x 0.8cm |
| Weight | 14g |
| Color | Red, Blue, Black, White, other colors could be customized |
| Others | Vibrator and LED |