Stop Losing Clients – Get Found Online
Statistically speaking, over 80% of people performing searches on search engines such as Google don't get past page 1 of a query. If your website isn't optimized properly so that you show up on the first page of search engines, you are losing clients to your competitor just because they are up to date on modern marketing tactics. In other words, out of 100,000 users, you would be losing 80,000 potential clients to your competitor and struggle to reach the remaining 20,000 clients over the other pages of a search engine. SEO is one of the most important aspects of your business's marketing strategy.
Our Approach To SEO (Search Engine Optimization)
SEO is something that needs to be handled with care and attention to detail. One wrong move and it will set you back anywhere from 3 months to 1 year in search engine result ranking.
Proper strategies need to be in place before optimizing your web pages for ranking. We always takes proper precautions and steps to implement good, white-hat SEO tactics to ensure the online success of your brand. Of course, ranking doesn't happen overnight. However, all of our clients that have used our services for SEO in Mississauga have seen the benefits and response of using proper procedures for optimal results.
KNOW YOUR INDUSTRY
Before starting any kind of content writing for search engine optimization, we need to understand your business. We need to know who you are and what makes you different than your competition. Knowing your strengths and weaknesses is very important to how we can portray and communicate your brand across this online platform.
KNOW YOUR COMPETITORS
Next, we need to know your competitors. As a company that specializes in SEO, we need to know which other companies offer SEO services around the area and set ourselves apart accordingly by analyzing our competition. That is what we do for all our clients as well because this is what will help you rank higher and set you apart from your competitors.
BEGIN OPTIMIZATION
Now comes the fun part! This is when we begin the actual optimization of your website's pages. We research your brand and it's services, understand your competitors and create effective strategies to overcome those barriers. Then we start optimizing the content on your site with accurate meta information according to the relevance of each page that we are trying to optimize.
FORMULATE NEW STRATEGIES
Optimization is not a process that ever ends. Once we have optimized your website, we analyze the data that comes through and formulate new strategies on how to increase and maintain your ranking on search platforms for various other search queries and also by using processes such as on-page and offsite link building, increasing domain authority and many other tools to ensure and increase your standing.
SEO & Google Analytics
Organic SEO may be one of the most important parts of your digital marketing cycle. Having a new, good-looking and purposefully functional website will be a huge waste if you aren't found online by anyone. SEO, or search engine optimization, is the process of helping search engines index your site so that they can rank you appropriately on their platform for people to find you using certain search terms.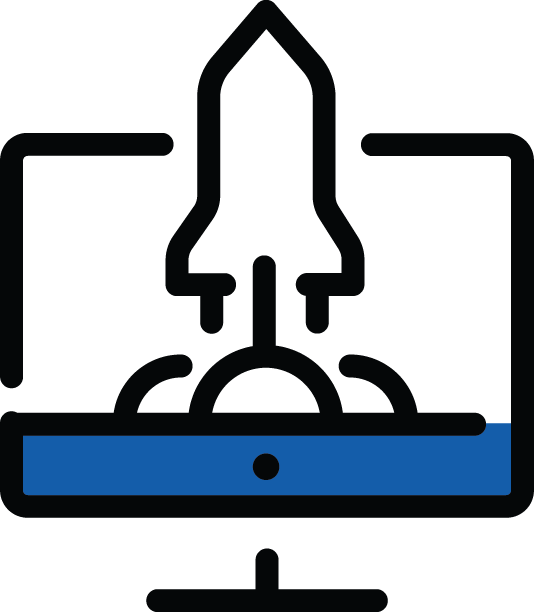 MYC Interactive prides in it's knowledge and ability to not only optimize the content on the pages of your website for accurate ranking, but also to continuously keep up-to-date on latest SEO standards and practices to ensure that it's clients are not affected by the continuous changes in search engine ranking algorithms.
Over 80% of users searching for something (or your specific service) do not go past page 1 on Google. To put things in perspective, out of 100,000 people, if 80,000 people don't go past the first page of Google and you show up on the 3rd page of Google, you are not only missing a potential lead of 80,000 people, but you are also fighting over 20,000 people among all the other pages of the search engine's query. Now, multiply that into dollar amounts: 80,000 people at 5$ each could be a potential revenue of $400,000. That potential revenue amount is completely being neglected just because these potential clients can't find you and because your competitors are ranking higher and more visible than you.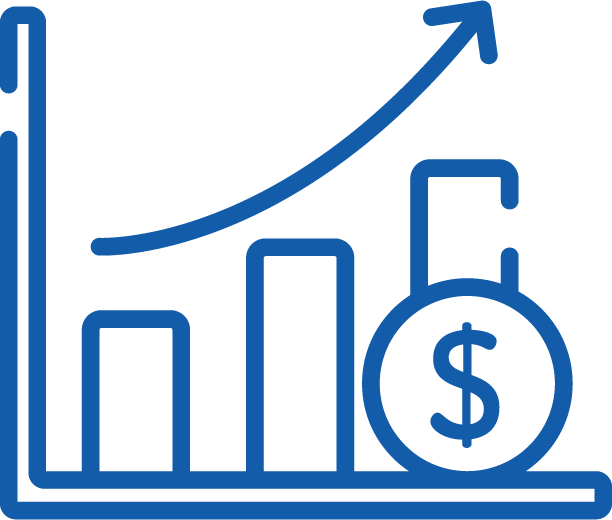 Don't underestimate the importance and power of SEO for your website. Many times, it could be the "make-it-or-break-it" situation for whether your business is an online success or a money-guzzler to try and keep it alive. You Are Getting The Best Service
We always make sure that our customers' needs are fully satisfied. Our services range from obtaining a domain and initial design to regular updates, custom back-end programming and ongoing search engine optimization of websites. We are constantly expanding the list of website design and web development services to become a one-stop shop for business owners to visit and get their website maintenance needs taken care of.