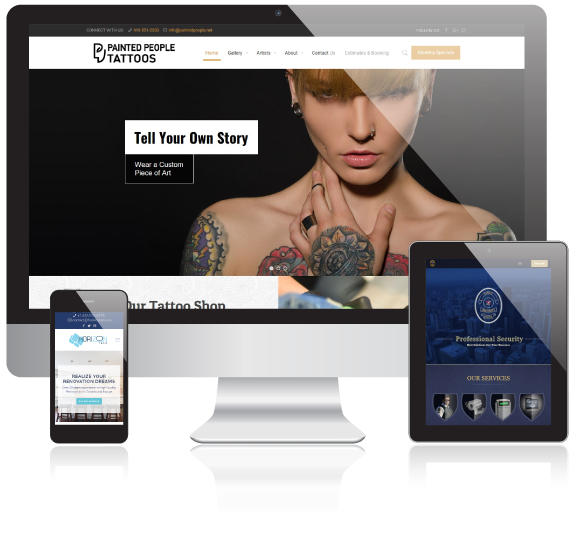 A Professional Web Design Company
MYC Interactive is a division of MYC Media that specializes in beautiful and mobile-ready websites. Based in Mississauga, our team of knowledgeable and easy-to-work-with web designers will help you achieve your goals for online success by creating beautiful web designs that are built for conversion. Our web design processes are always up-to-date with modern standards so you are never left behind. Understanding the present trends for web design is what sets us apart from other website companies because we always want you to be relevant, despite the constant change in modern web technologies.
Everyone eats with their eyes first. Having a beautiful website design is imperative to keeping your visitors on your pages. However, having a gorgeous looking website isn't enough. Clients need to be led through the website as if being taken by the handed and guided through the site towards what they are looking for. Our websites are designed with marketing and conversion in mind. We build beautiful websites built for conversion. Get in touch with our web design team today so that we can help you get on your way to design the website you dreamed of.
Getting to know your company
We start by getting to know how your company operates, what your biggest strengths are and if there are any operational challenges that we might help you solve. This will give us a general style and idea of a list of features to include in your website.
Getting to know your client
Your brand is what your client thinks of you by what you do to portray yourself a certain way. Understanding how you want the client to remember you, we think about your brand as a whole and come up with styles, guidelines and designs to develop your website so that when your client visits your website, they know exactly who you are.
Web design
This is where we take the first step to make your vision a reality. We take your ideal representation of how you want your clients to see your brand online and start working on an action plan. We begin with a gorgeous and built-for-marketing web design. We come up with a unique look that only your website will have and create responsive website designs for mobile, tablet and computers so that you can see how your future website will look on all platforms.
Next Steps
Now that your web design is finalized and you're happy with the way your website looks, we start getting things in order to start the next phase of your project. Having a website designed is great, but now comes the part where we take your design and start making a functional website out of it by going into the development phase.
PERSONALIZED
MYC Interactive is a Web Design Company in Mississauga and the GTA that offers outstanding quality with competitive prices while still maintaining quick turn-around times. We are a result-driven web design company that takes the time to research your brand and come up with strategies to help achieve your online goals for success. Our web designers are always striving to deliver the most creative, original and professional looking websites to create an enjoyable user experience that establishes a connection between the user and your business.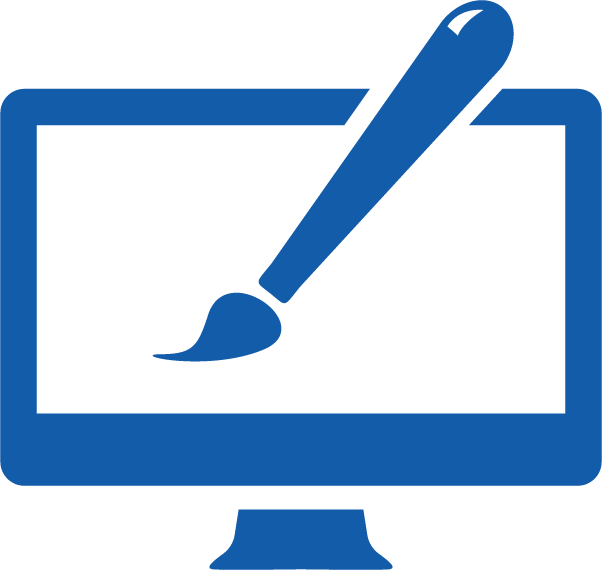 ---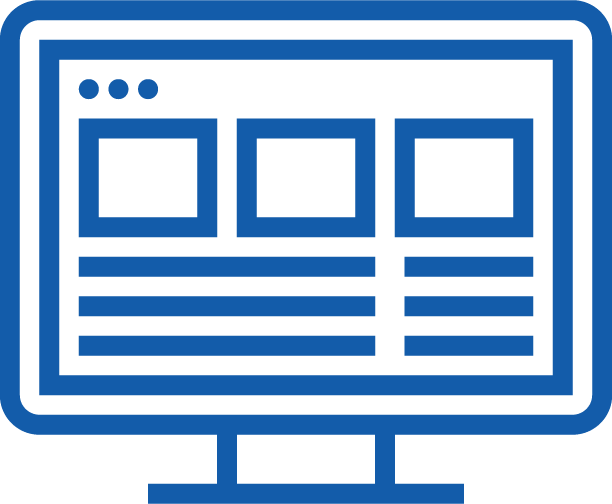 BRANDED
Your brand is your identity. When someone looks at your logo, your colors, or any other marketing material or branded asset, they think of you and everything that you represent. Your web design is no exception. When clients look at the design of your website, we want them to know that it belongs to you and represents everything you want it to visually according to what your brand is.
---
RESPONSIVE WEB DESIGN
With the majority of people now owning smartphones and/or tablets, 65-75% of internet users now browse the internet on their smart devices. Because of this trend, making sure that websites are made to respond and adapt to any screen size is extremely important. MYC Interactive is proud to say that all our websites are designed to be responsive. That is, our websites are designed to look great on all devices – no matter the screen size. We design our websites with mobile and tablet devices in mind. Our goal is to ensure the seamless transition and experience from one device to another so that nothing is lost in translation.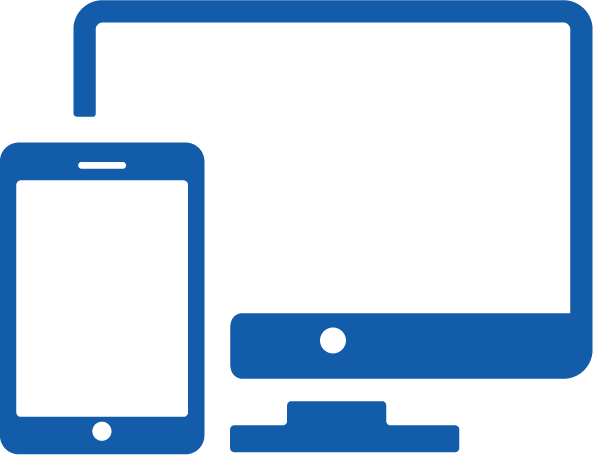 You Are Getting The Best Service
We always make sure that our customers' needs are fully satisfied. Our services range from obtaining a domain and initial design to regular updates, custom back-end programming and ongoing search engine optimization of websites. We are constantly expanding the list of website design and web development services to become a one-stop shop for business owners to visit and get their website maintenance needs taken care of.