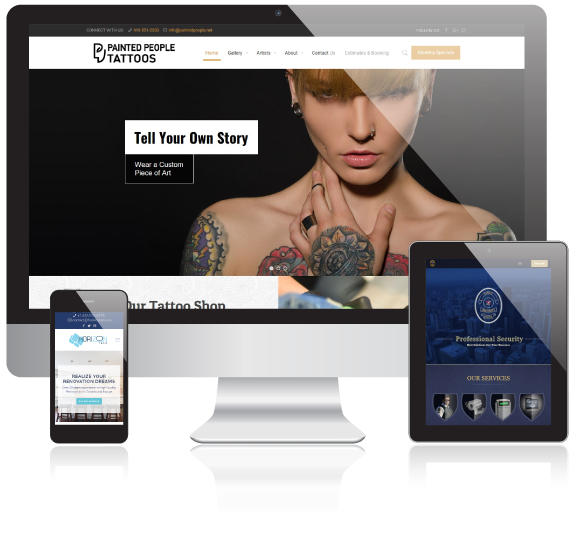 A Professional Web Design Company
MYC Interactive is a division of MYC Media that specializes in beautiful and mobile-ready websites. Based in Mississauga, our team of knowledgeable and easy-to-work-with developers will help you achieve your goals for online success by creating beautiful web designs that are built for conversion. Our web design and development processes are always up-to-date with modern standards so you are never left behind. Understanding present trends for design and development is what sets us apart from other website companies beacause we always want you to be relevant, despite the constant change in modern web technologies.
Today, just word-of-mouth and flyer distribution isn't enough to make your brand noticeable. One of the first things that consumers do when they need a product or a service is searching for it online. Your future website (a virtual store-front) will be the go-to place for information on your products and services. Because of this, it is imperative that your business has its own "headquarters" online. Having a website adds credibility to your business, increases your chances for sales, builds lasting relationships with your customers and, in-turn, helps you surpass your competition.
Web Headquarters
Business Credibility
Increased Sales
Loyal Customers
Exploring Your Brand
To best represent your brand and offering, our team explores your business and unique vision. We then determine a design strategy that will attract and engage customers visiting your website.
Design Strategy
MYC's design team ensures our strategy is on track with your branding goals and business model by sharing mock-ups and much more, providing visual context, during the development phase.
Web Design
During the final stages, our team designs a near market-ready mock-up accessible across mobile devices and desktops, for your review. Consider this the quality control phase in our design process.
Next Steps
As our team completes your website design, the designers move into the web development phase, which consists of translating visual work and mock-ups into a functional website.
WEB DESIGN AND DEVELOPMENT SERVICES
Web Design & Development
MYC Interactive offers Professional Web Design and Development Services throughout Mississauga and the GTA at
competitive prices
with the quickest turnaround time. We are a result-driven web design company that take the time to research your brand and come up with strategies to help achieve your online goals for success. Our web designers and web developers are always striving to deliver the most creative, original and professional looking websites to create an enjoyable user experience that establishes a connection between the user and your business.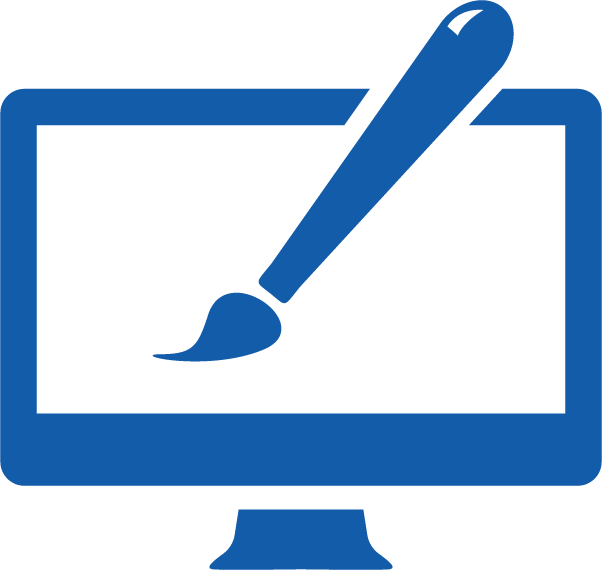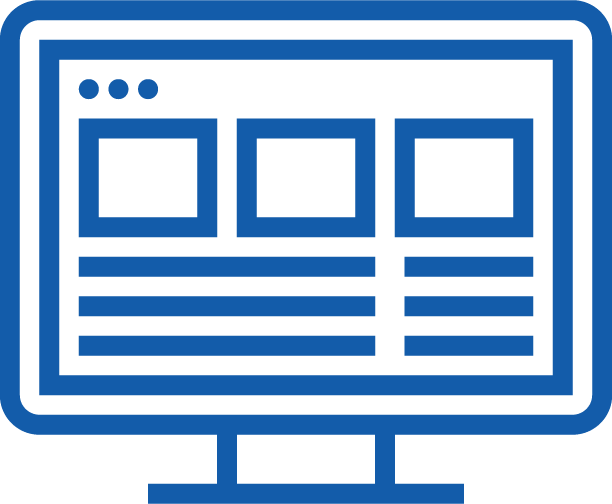 We develop conversion-oriented websites that are custom tailored to your business model and operational processes that you use to run your company. Our web designers research your brand, put together a prototype of how your website will look and then hand that design off to our web developers to begin building.
All our websites are developed on one of the most flexible platforms available in the world today – WordPress. This allows us to build superbly designed websites that easy to maintain and update with it's powerful content management system (CMS). Building your website on WordPress also allows us to properly optimize your website for Search Engine Optimization (SEO) so that search engines such as Google can easily find you when users search for you or your services online.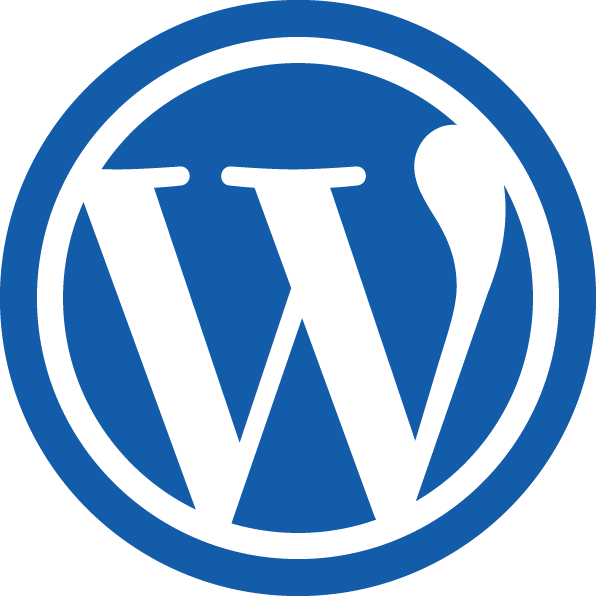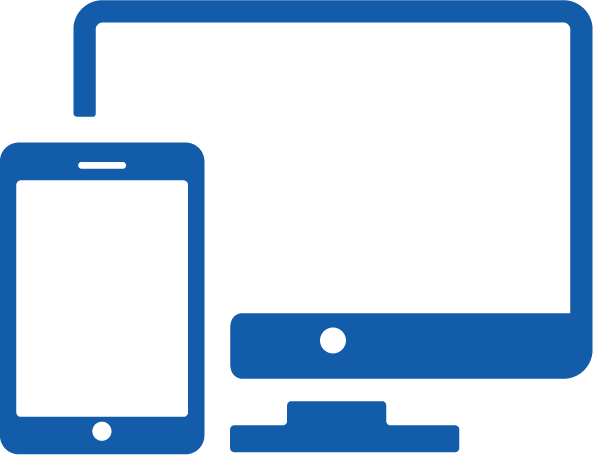 With the majority of people now owning smart phones and/or tablets, 65-75% of internet users now browse the internet on their smart devices. Because of this trend, making sure that websites are made to respond and adapt to any screen size is extremely important. MYC Interactive is proud to say that all our websites are designed and built with clean code on a mobile friendly framework. We design our websites with mobile and tablet devices in mind. Our goal is ensure the seamless transition and experience from one device to another so that nothing is lost in translation.
Other than the user-friendly interface of responsive and adaptive web designs, mobile friendly websites are also vital for search engine rankings. Search engines such as Google tend to rank websites that are responsive in nature at a higher rank than websites that do not adapt to various devices and screen sizes. On non-responsive websites, visitors have to pinch and scroll uncomfortably through the web pages because they can't read the content on the website easily. When this happens most mobile visitors leave and go to a competitor that has a mobile friendly website – even if your pricing, services or product is arguably better. Statistics show that arguably 80% of potential clients do not go past the first page of search engines to find what they are looking for, and most of those users will not tolerate browsing through a website that's not built for their device. Just like in-store experiences are vital to a customer's decision to come back, having a stellar web experience is just as important to capture and convert potential clients.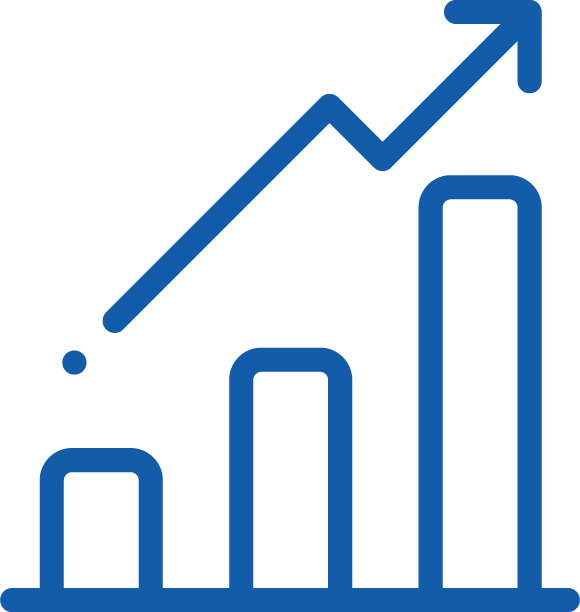 E-commerce
Give yourself an additional avenue of revenue by having your website sell for you! MYC Interactive creates beautiful and functional e-commerce websites that showcase your products, events or any other services that you would like to sell to your clients online securely.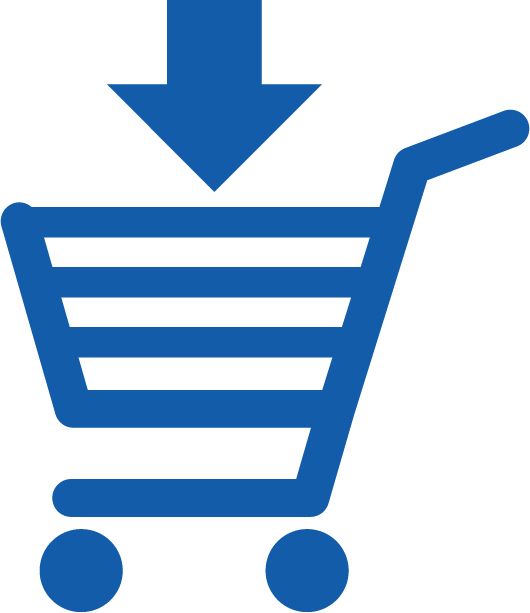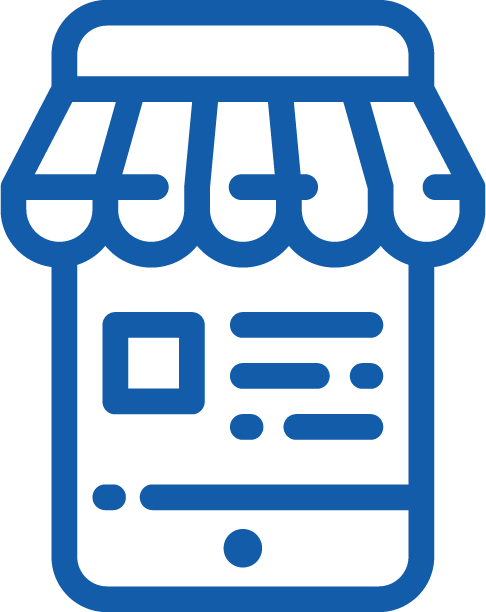 Our E-commerce websites are are built for conversions as each site is tailored to your business model and operational process that you use to run your company. We make sure that your online presence matches the look and feel of your brand so that your customers know who exactly they are buying from.
MYC Interactive builds E-commerce platforms on top of the world's leading CRM platform – WordPress. Over 20% of the website's built around the world are built on WordPress for it's power, flexibility and ease-of-use. Your E-commerce site will be powered by Woocommerce – the leading shopping cart framework for WordPress that allows for extreme flexibility and customization.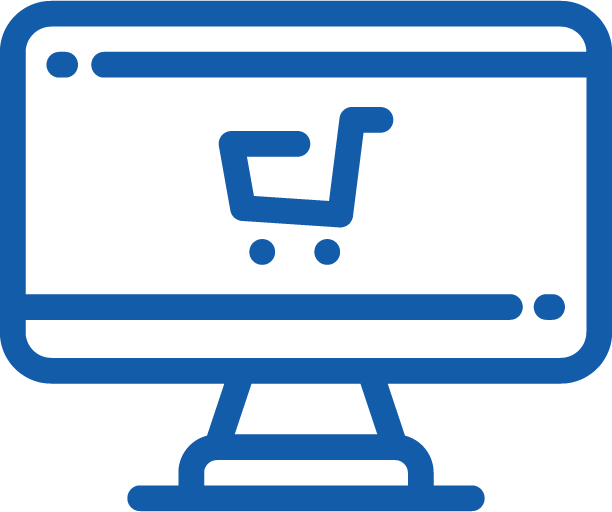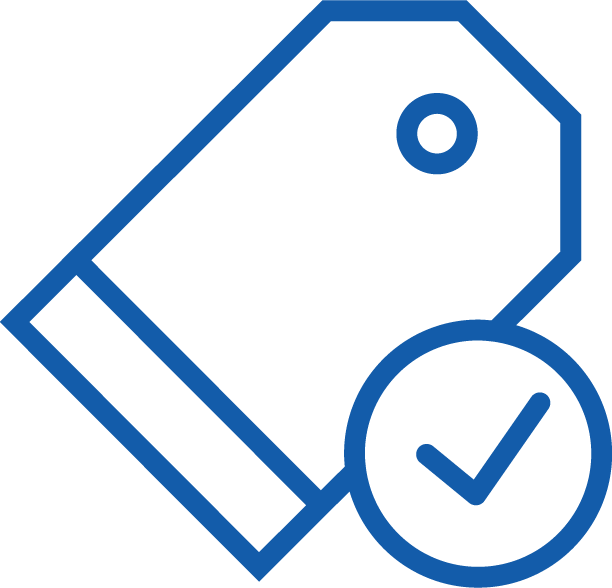 Your E-commerce will also be built to look and feel great on all types of devices that it's accessed from. By following industry leading responsive web development standards, your online platform will not only be accessible to all devices but also be fully functional to sell uniquely to each user no matter which device or screen size it's viewed on.
Online presence is a huge part of e-commerce platforms. Having a nice, new, shiny e-commerce website will do you little good if no one can find it. By making sure that it is responsive and optimized initially for search engines, you will be on your way to easily help your site rank higher on search engines such as Google. Don't lose potential clients to your competitors – Let MYC Interactive help you sell your products and services online today.
Web Hosting & Maintenance
MYC Interactive offers reliable managed hosting solutions so that your website can function with a 99.9% up-time rate. Our hosting solution is unique in that we only host websites that are developed by us so as to maintain quality and performance of our hosting solutions.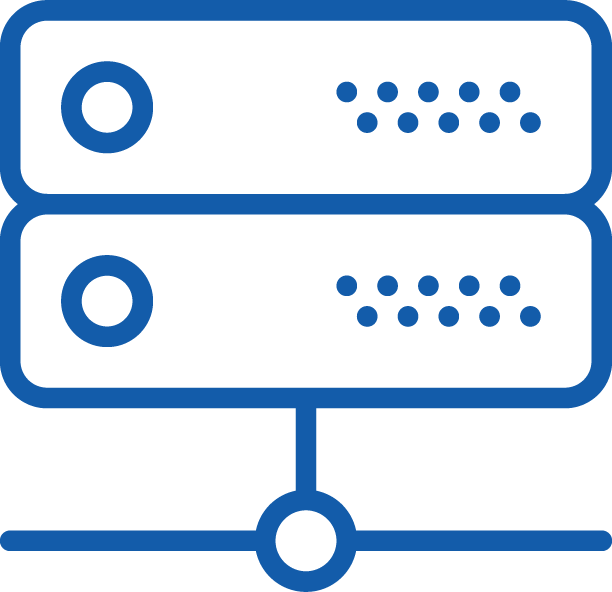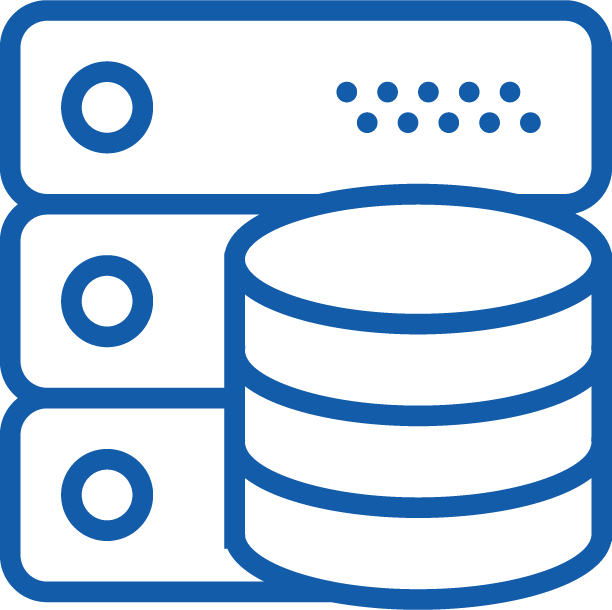 With constant hardware and software monitoring, we can ensure that your website is constantly running without interruption to your clients and it's needs.
Besides website hosting, we also provide email hosting for POP3 or IMAP accounts so that your business can have a unique and professional presence in all your communications with your clients.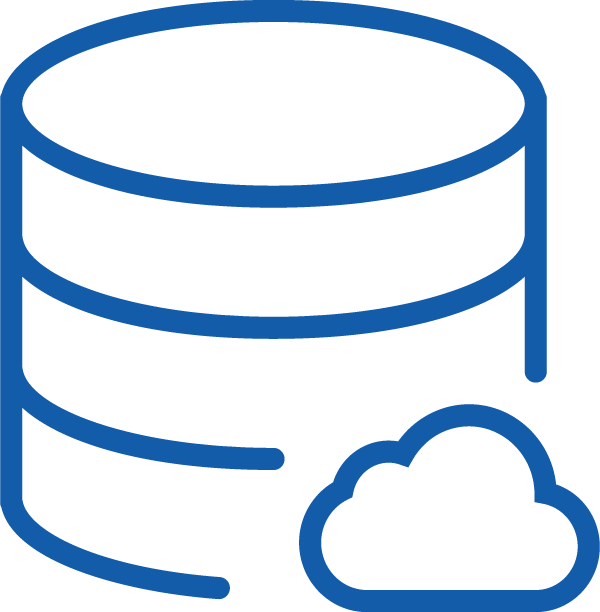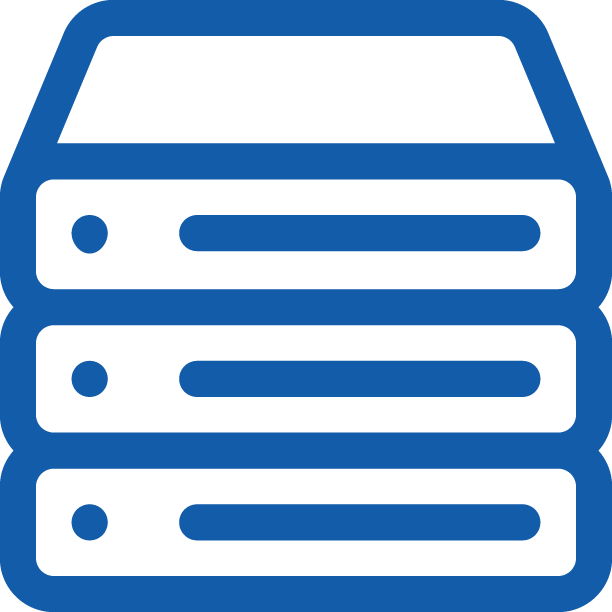 After hosting your website and/or your email, our services do not stop there. MYC Interactive offers ongoing support services to maintain your website or email so that you can concentrate on what you do best – running your own business. You Are Getting The Best Service
We always make sure that our customers' needs are fully satisfied. Our services range from obtaining a domain and initial design to regular updates, custom back-end programming and ongoing search engine optimization of websites. We are constantly expanding the list of website design and web development services to become a one-stop shop for business owners to visit and get their website maintenance needs taken care of.