Welcome To MYC Interactive
MYC Interactive is a Web Design and Web Development Company based in GTA, offering professional services in website design, mobile responsive web design, digital marketing, e-Commerce websites, SEO (search engine optimization), domain management, website hosting, and custom programming.

Web Design and Development
Create with us a unique, modern looking website that reflects your business best and visually invites the audience to your online business "headquarters". Your clients will be able to comfortably view your website on any device.

e-Commerce Websites
Want your clients to have the best shopping experience so they keep coming back? A modern e-commerce website expands your business and provides the convenience of selling your products and services anywhere anytime.

Website Maintenance
We will provide support for your website and make sure that the backbone of your online business stays intact. Keep your themes, framework, and plugins updated with us, receive support and make changes to your websites' content.

SEO & Google Analytics
Optimizing your website's content for search engines is imperative on todays' competitive business arena. We will help your website become more visible to internet users and attract more visitors ahead of your competitors.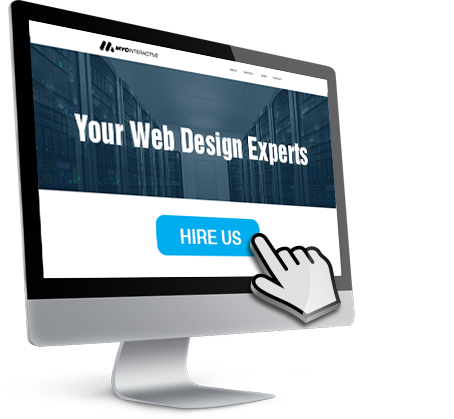 Why Choose Us
Premium quality
We pride ourselves in providing the best quality of products and services. We never take shortcuts or compromise quality. Extreme attention to detail makes our work stand out from the competition.
Best Service
We may be designing and building websites but our business is service. We make sure that our customers feel taken care of and always being on top of the project's progress. That's why our customers always come back.
Accountability
We take responsibility for our work. Mistakes happen. And when they do. Rest assured that MYC Interactive will always see it through to the end.
Focusing on Your agenda
We know how busy you are. We know how hard it is to find a web designer who would not assume things but knew what you actually want. Having worked with businesses of all kinds and sizes we know what our customers need and we are always there to help the business owners to make their ideas and aspirations come true .