Our goal with Horizon Reno was to provide customized website development that showcased their brand offering as a maveric in the field, with over 25 years experience in doing high quality renovations in Canada and Europe. Their luxury and expansive offering meant our custom website required easy navigation to cover all areas of rennovation requirements one might search for online, and our team executed their requirements with expert care!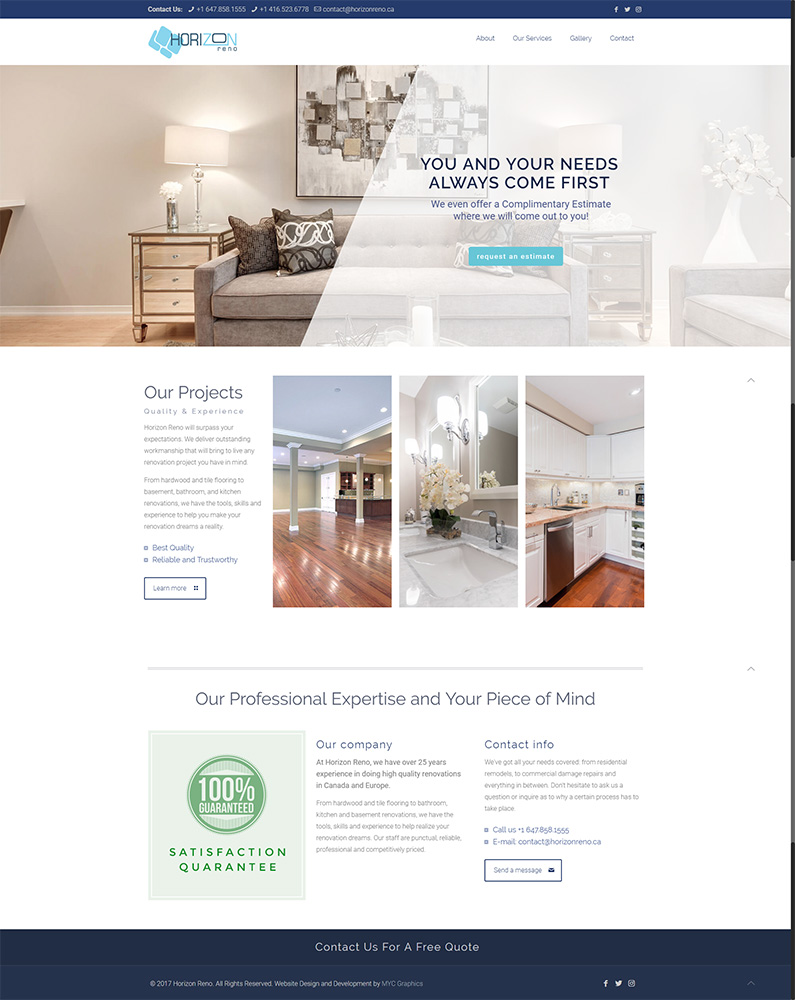 DELIVERABLES
Web Development
Hosting
LOOK AND FEEL
Modern
Simple
Clean
OVERVIEW
Capturing a company's brand identity is vital to the direction of a web project. Horizon Reno's service offering required an online platform that reflected their reputation and expert offering through a strong sense of professionalism and intrigue to expand their reach.
We were able to give Horizon Reno exactly what they were looking for, and developed a website that reflects the kind of work they do, while attracting new clients to build upon their already expansive client base.