Horizon Reno has over 25 years experience in doing high quality renovations in Canada and Europe. From hardwood and tile flooring to bathroom, kitchen and basement renovations, they have the tools, skills and experience to help realize your renovation dreams. Their staff is punctual, reliable, professional and competitively priced.
Whether it's getting your home remodeled or fixing damage that's been done to your home, Horizon Reno is here to help you every step of the way.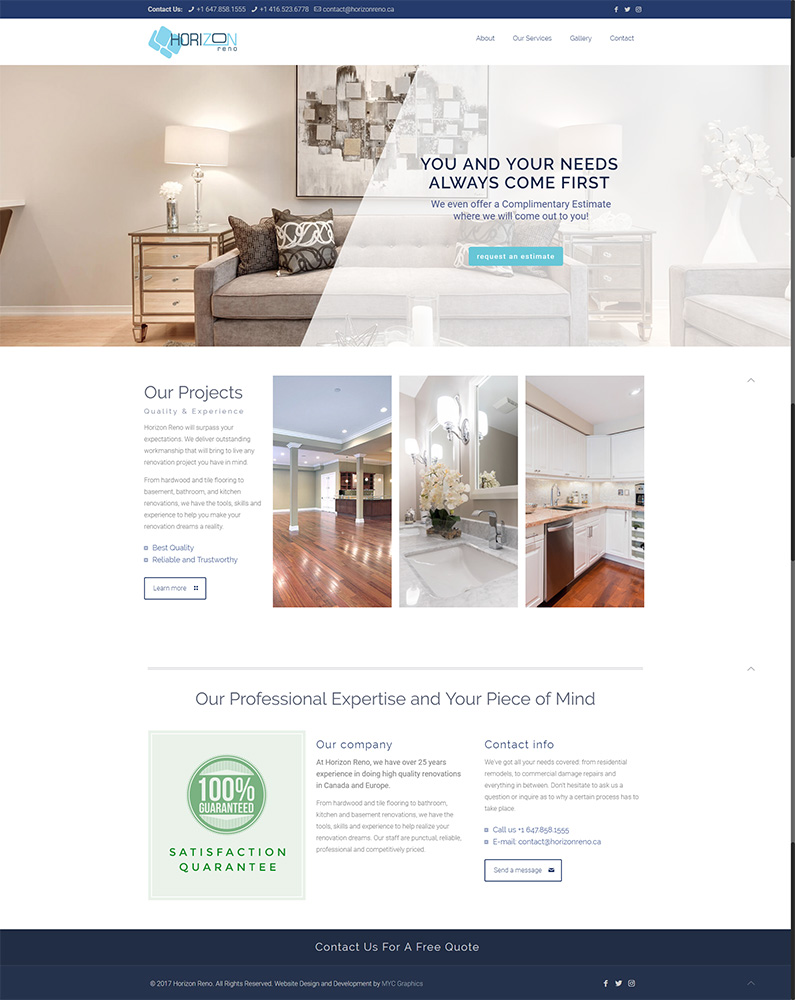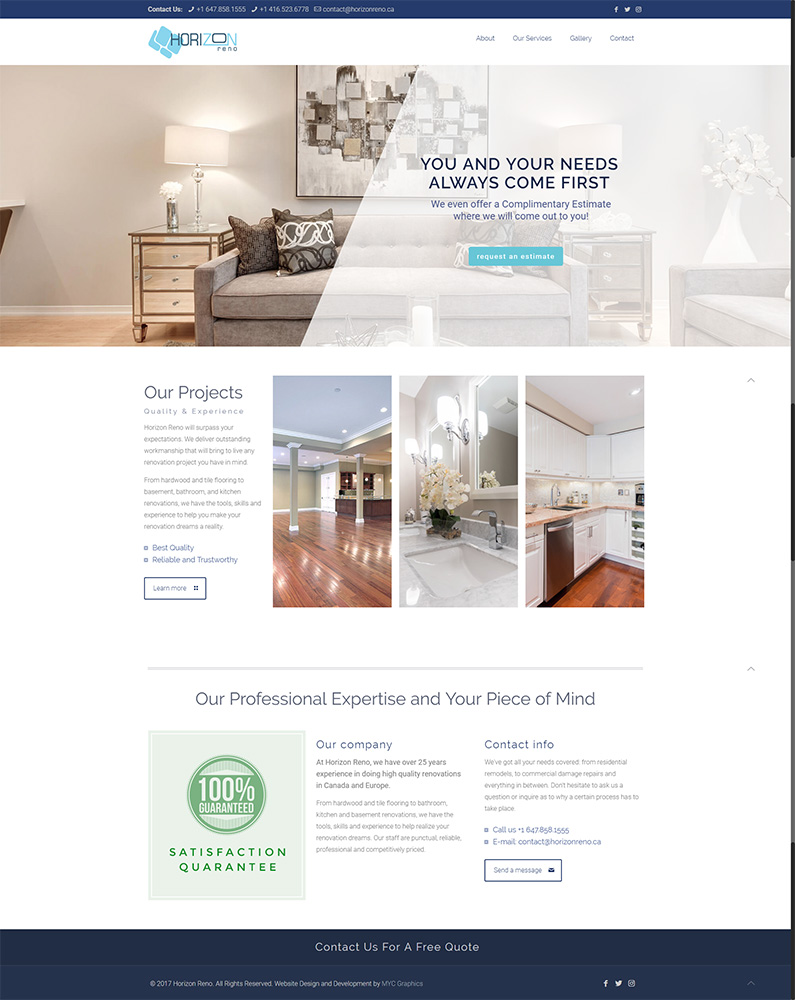 DELIVERABLES
Web Development
Hosting
LOOK AND FEEL
Modern
Simple
Clean
OVERVIEW
Understanding a company's brand identity is vital to the direction of a web project. Horizon Reno offers renovation services such as Bathroom redesign & installations, kitchen upgrades & finishing, and basement Renovation & Finishing. Giving them a platform online that reflects the work they do is extremely vital to the way their clients perceive them as, quite literally, their reputation depends on the way they are shown online.
We were able to give Horizon Reno exactly what they were looking for, and something that reflects the kind of work they do for their clients to look at online.