Our goal was to provide Painted People Tatoos with web design and graphic design that was as unique as their custom tattoos. Their professional tattoo artists work with their customers to create a personalized art piece, and we wanted to ensure their website reflected their brand, work, and their desire for excellent customer service, and that's exactly what we did!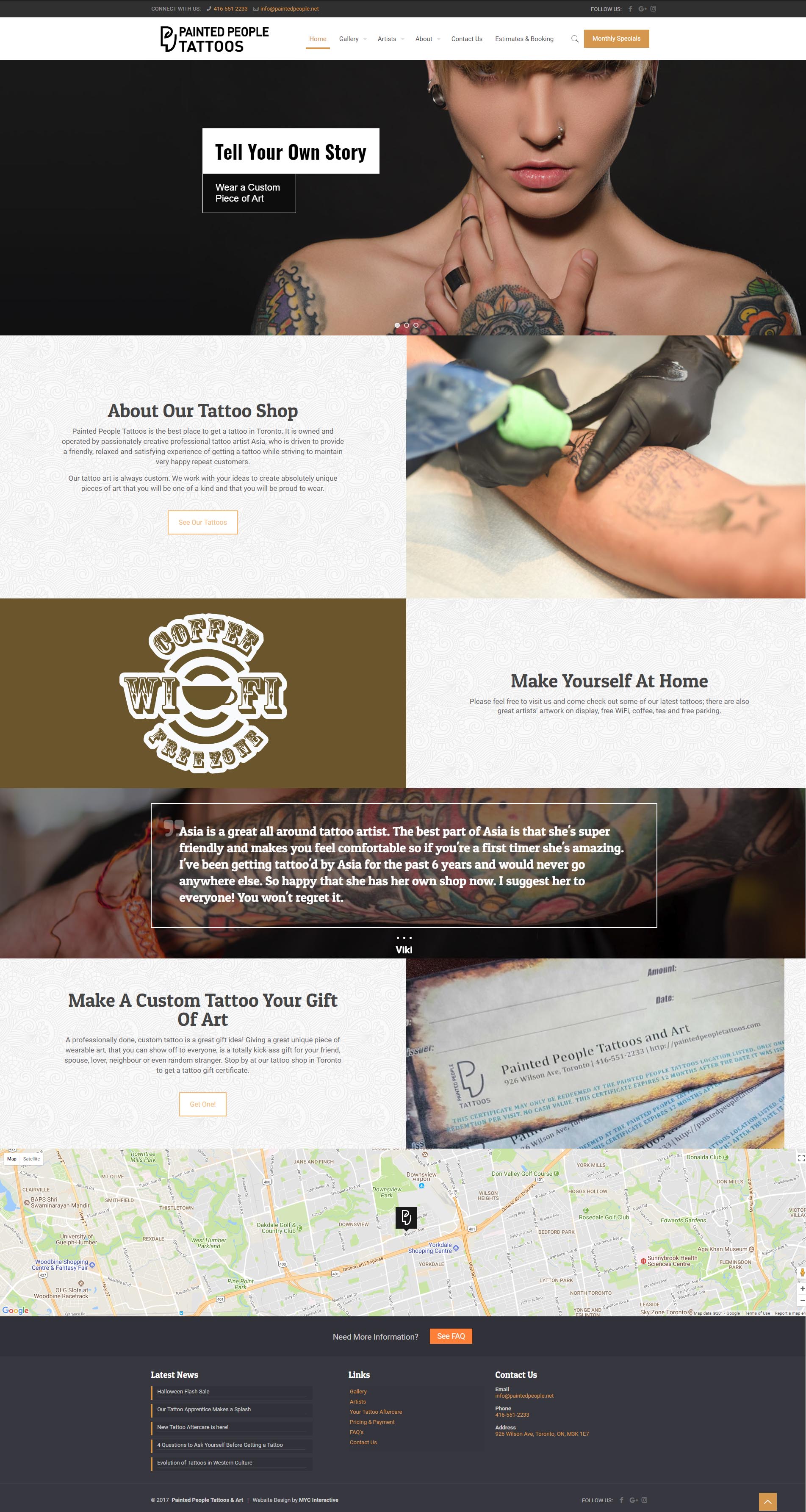 Deliverables
Web Development
Logo Design
Look and feel
Modern
Clean
Non-stereotypical
Overview
Our client, Painted People Tattoos, was seeking a custom website and logo that was true to their brand identity and that set them apart from other tattoo shop competitors. They desired a website that reflected their unique tattoo service style and their committment to their clients, which they felt were unlike any shop they had seen. 
At MYC Interactive, we fulfilled their exact needs by offering a one-of-a-kind website that showcased their custom tattoo work, while emphasizing their unique sense of customer-focus.