Painted People Tattoos is the best custom tattoo shop to get a tattoo in Toronto. It is owned and operated by passionately creative professional tattoo artist Asia, who is driven to provide a friendly, relaxed and satisfying experience of getting a tattoo while striving to maintain very happy repeat customers.
Their tattoo art is always custom. They work with your ideas to create absolutely unique pieces of art that you will be one of a kind and that you will be proud to wear.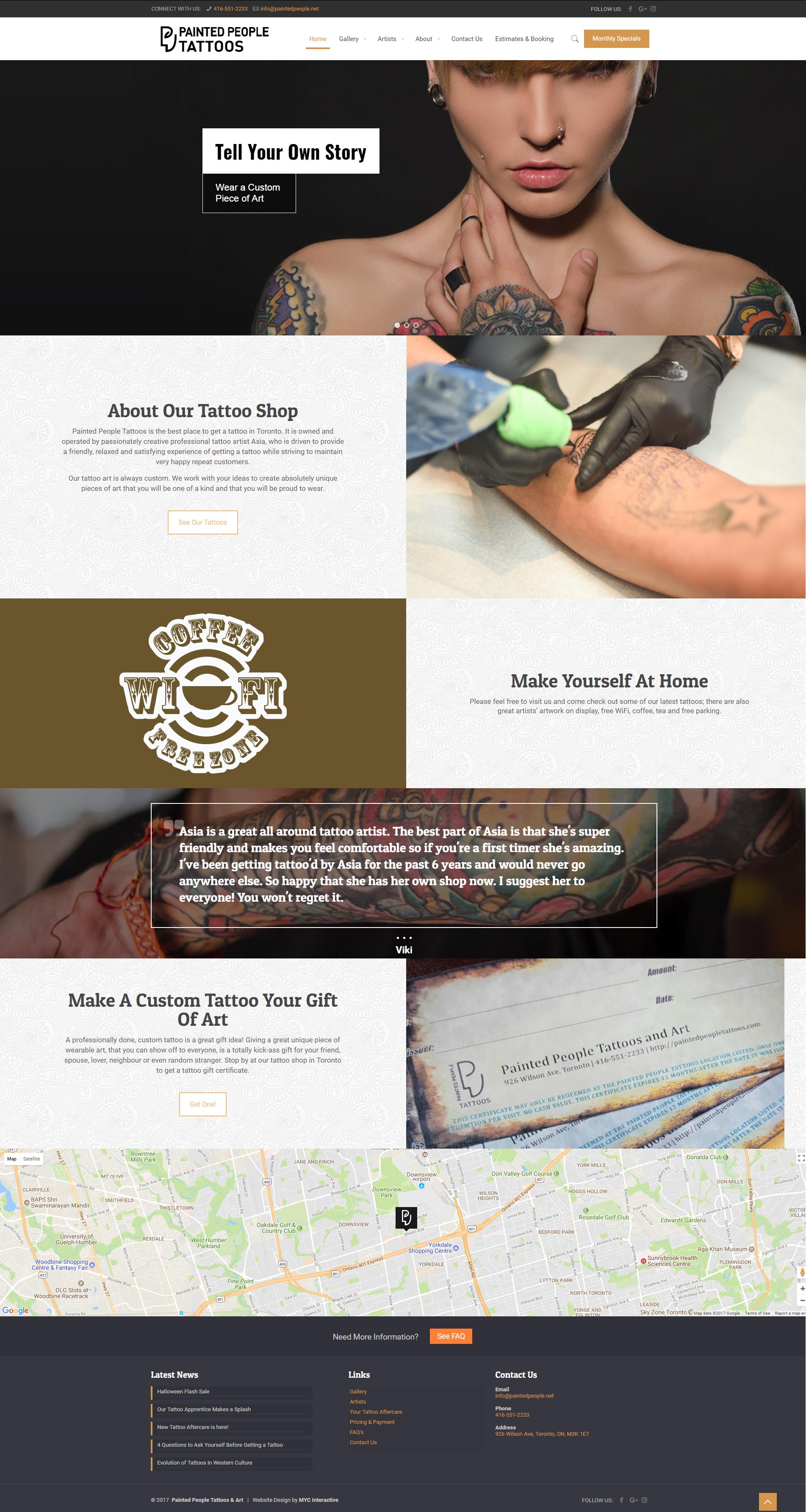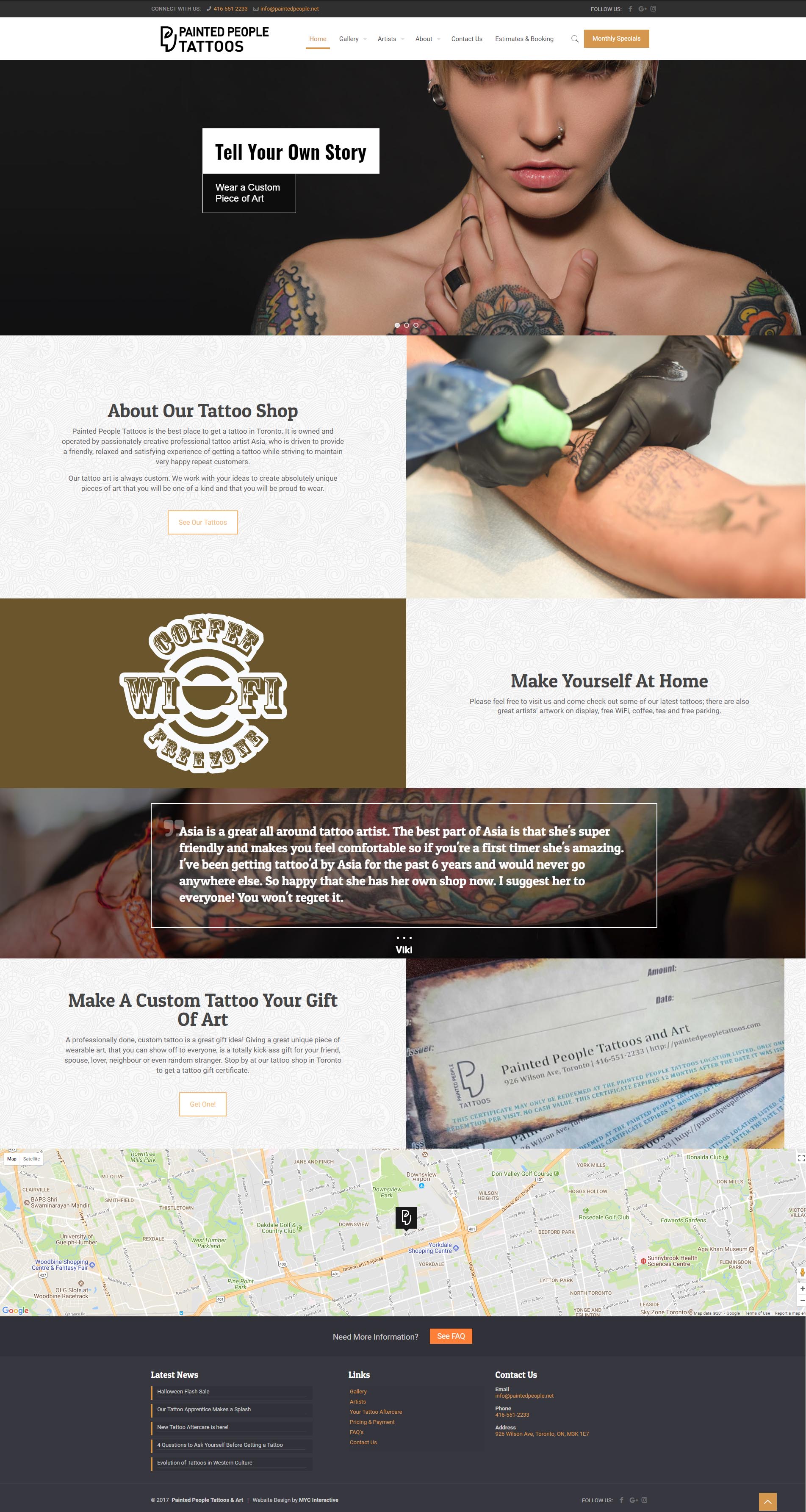 Deliverables
Web Development
Logo Design
Look and feel
Modern
Clean
Non-stereotypical
Overview
Our client, Painted People Tattoos, wanted a custom website and logo that their brand identity while setting themselves apart from their competitors. Brands in their industry usually tend to follow a stereotypical look and feel for their brand and digital platforms, but PPT didn't want that.
We wanted to give them exactly what they wanted, and after completion they were more than happy with the results. They offer unique and one-of-a-kind tatto designs for their client – why not be unique, themselves?