Pixter Stuio is your virtual print shop for printing custom wall art and canvas. It gives you the ability to upload your own custom artwork and designs or choose from a huge selection of images where you can find something inspiring to put on your walls. You can also select your frames and apply stylized filters to these images to put your own unique flare to the final product. Other than traditional canvas or photo prints, Pixter Studio also offers acrylic prints for the art-gallery look.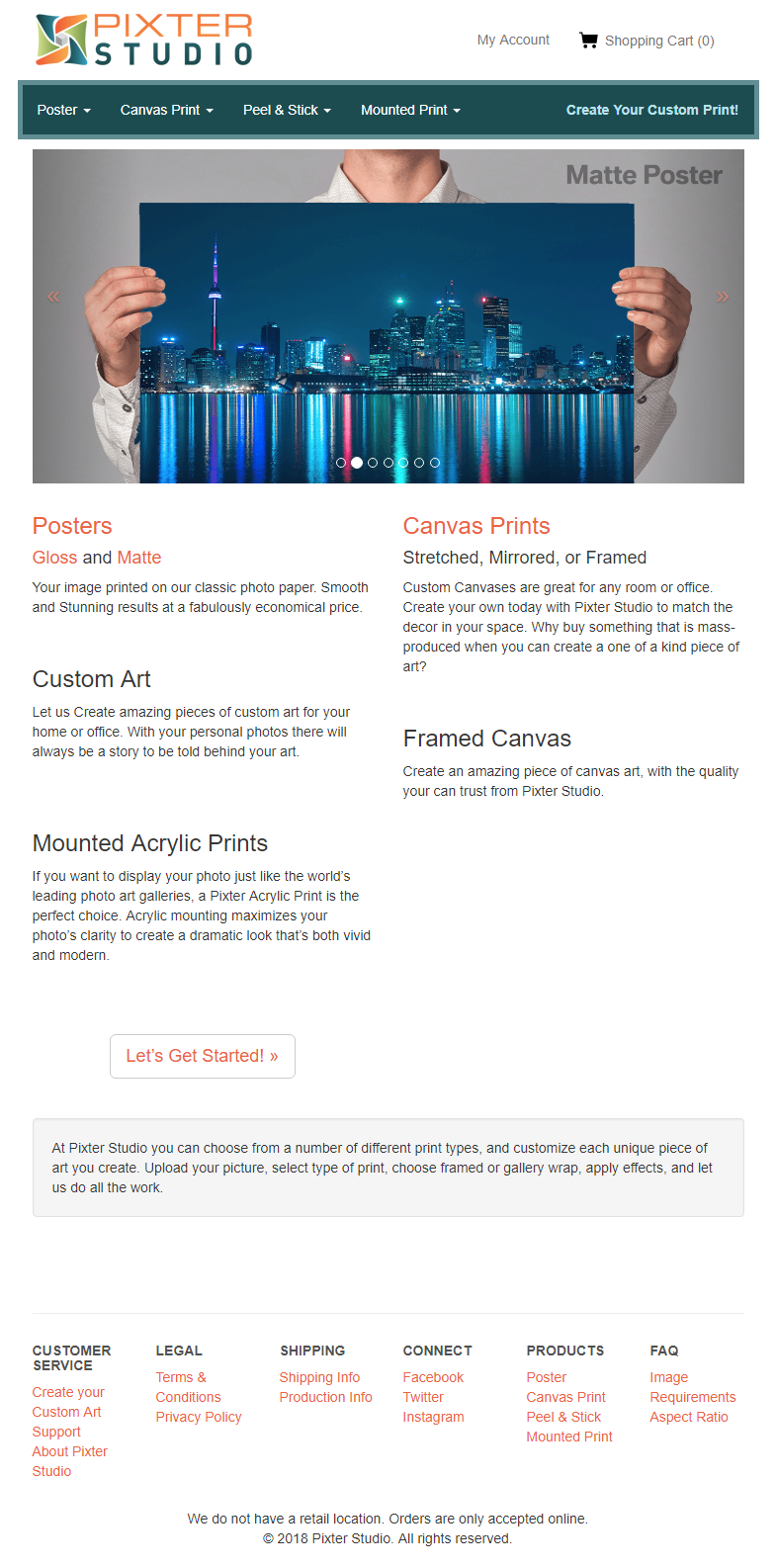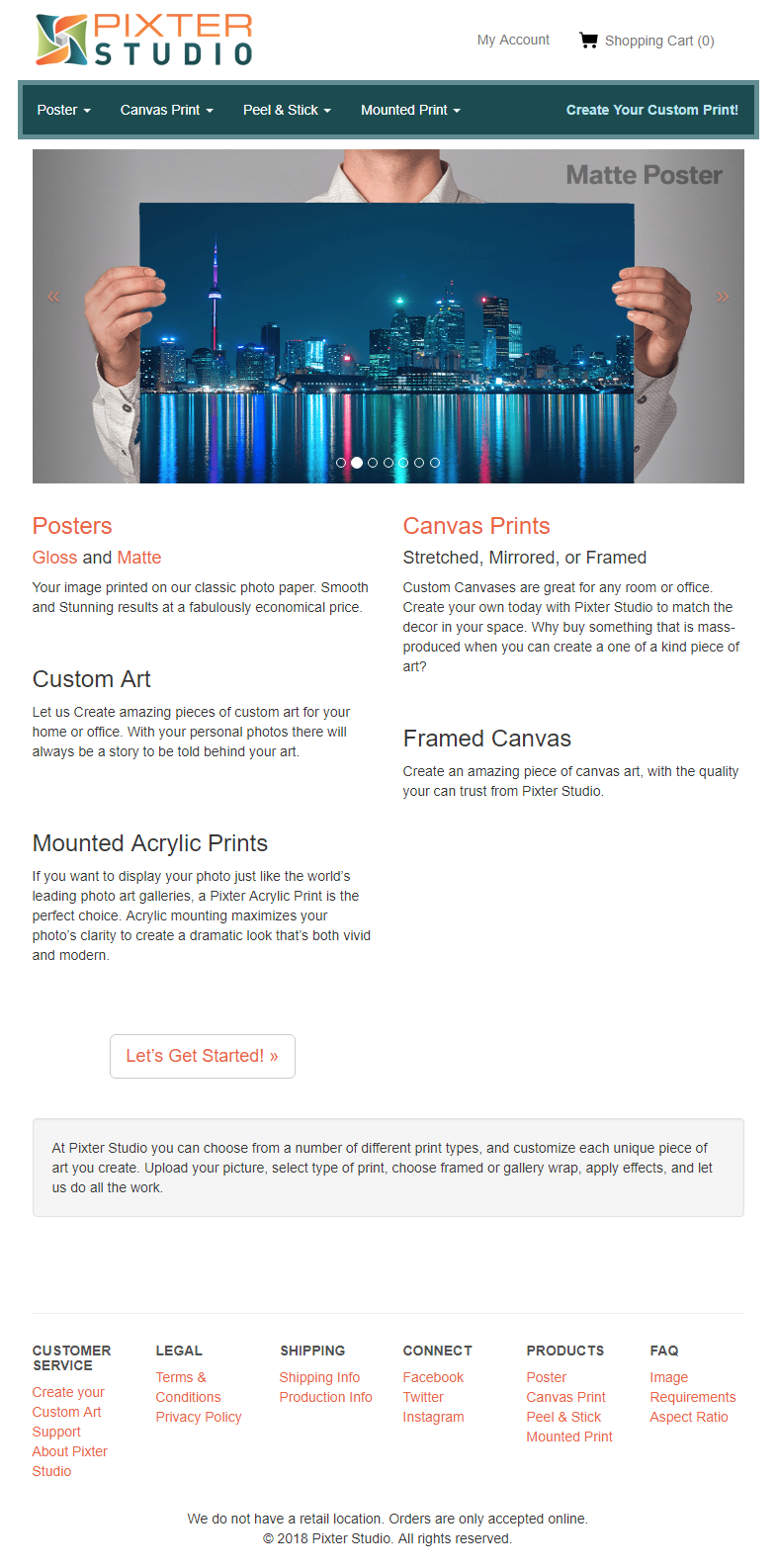 Deliverables
Web Development
Logo Design
SEO
Look and feel
Modern
Clean
Functional for online design tools
Overview
Pixter Studio was looking for a unique solution to their online print needs. They wanted to give their users the ability to upload their own designs or artwork to their web portal without having to worry about calling the office or emailing anyone.
Wanting a hassle-free solution to online printing and designing, they also wanted the ability to print pictures directly from popular social media sites so they don't have to make their clients go through extra steps to acquire the image and then upload it to their site.