Pixter Stuio is your virtual print shop for printing custom wall art and canvas. This meant our website design had to be eye-catching, HD, and full of easy-to-use navigational tools to take the guess-work out of developing your own custom art project, online. 
In addition, Pixter Studio allows you to select your frames and apply stylized filters to any image. This meant navigational panes and drop-downs had to be customized and updated for easy use, and we developed exactly that!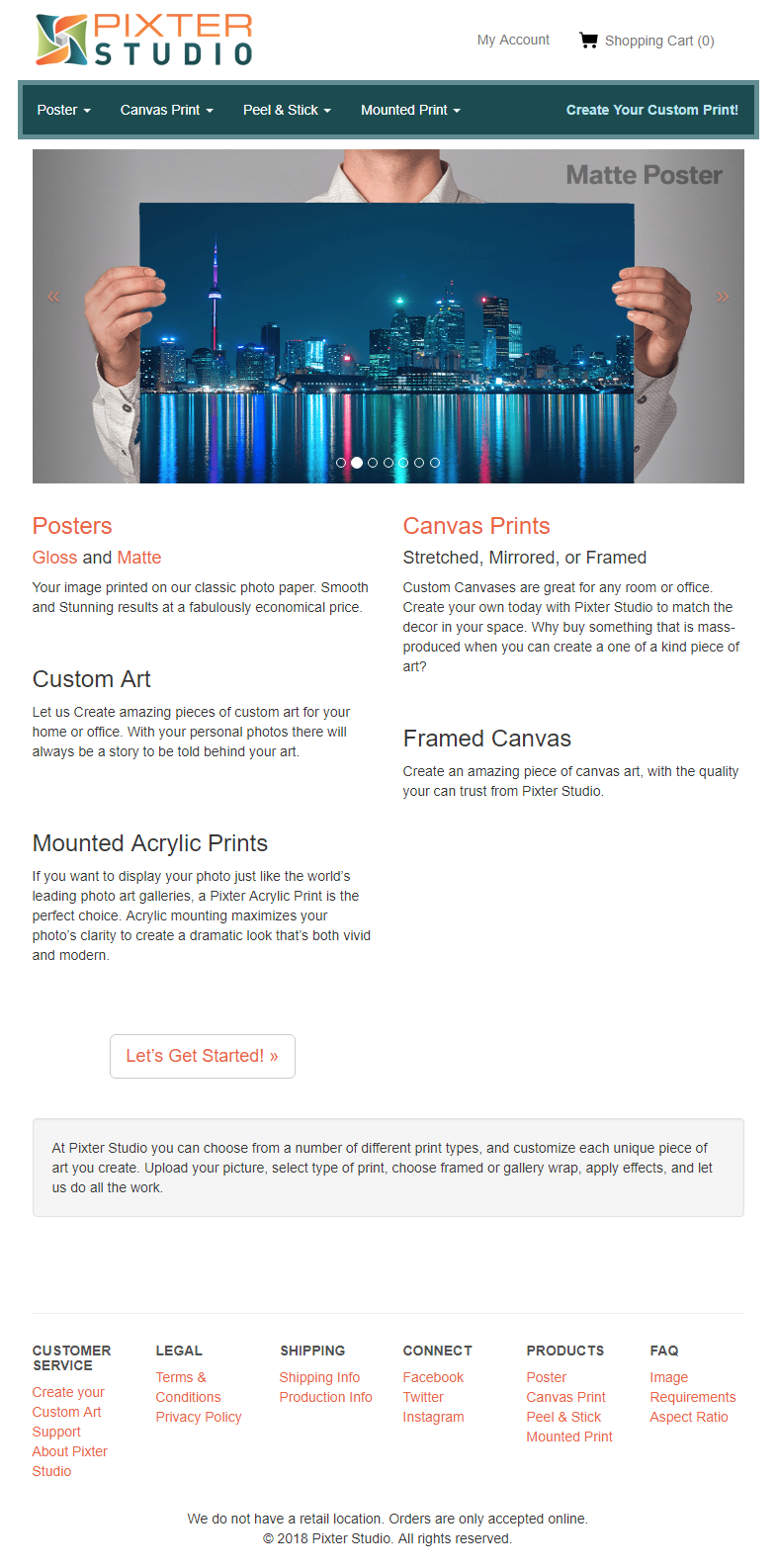 Deliverables
Web Development
Logo Design
SEO
Look and feel
Modern
Clean
Functional for online design tools
Overview
Pixter Studio was looking for a unique solution to their online print needs. They wanted to give their users the ability to upload their own designs or artwork to their web portal without having to worry about calling the office or emailing anyone.
They desired a hassle-free solution to online printing and designing, and also wanted the ability to print pictures directly from popular social media sites. This nuanced approach meant the website required us to implement a navigational experience to ensure  customers did not navigate away from their website to acquire external images – that everything could ne done in one location, with ease.