The goal was to develope a website for Project Tray that offered a unique design to highlight a database that housed all areas of our requirements, easily. This quickly became something more, and became serving larger businesses across the Greater Toronto Area (GTA).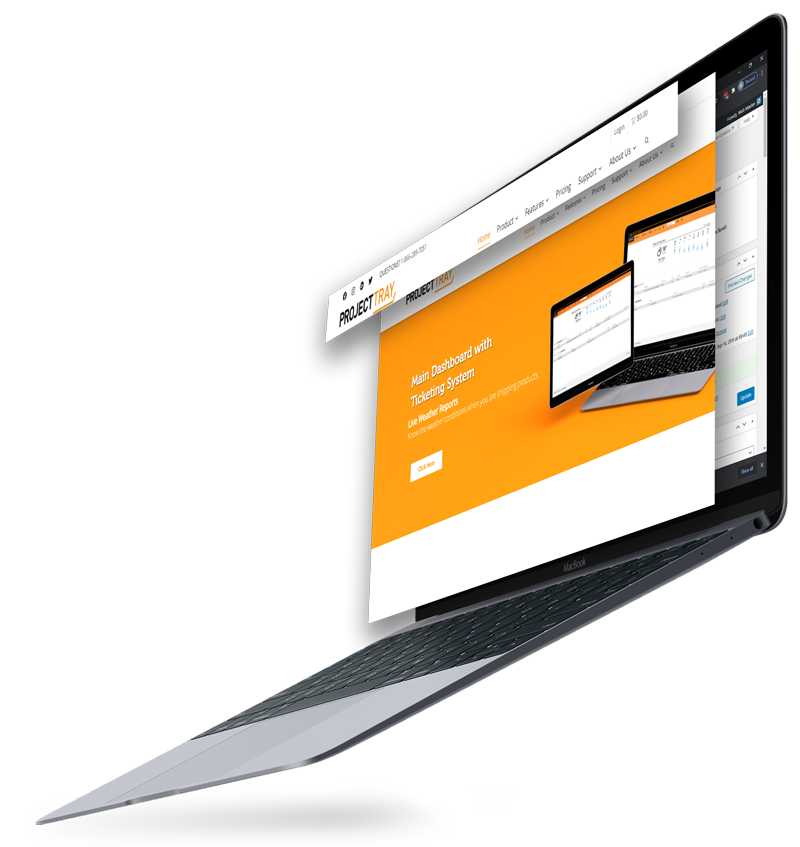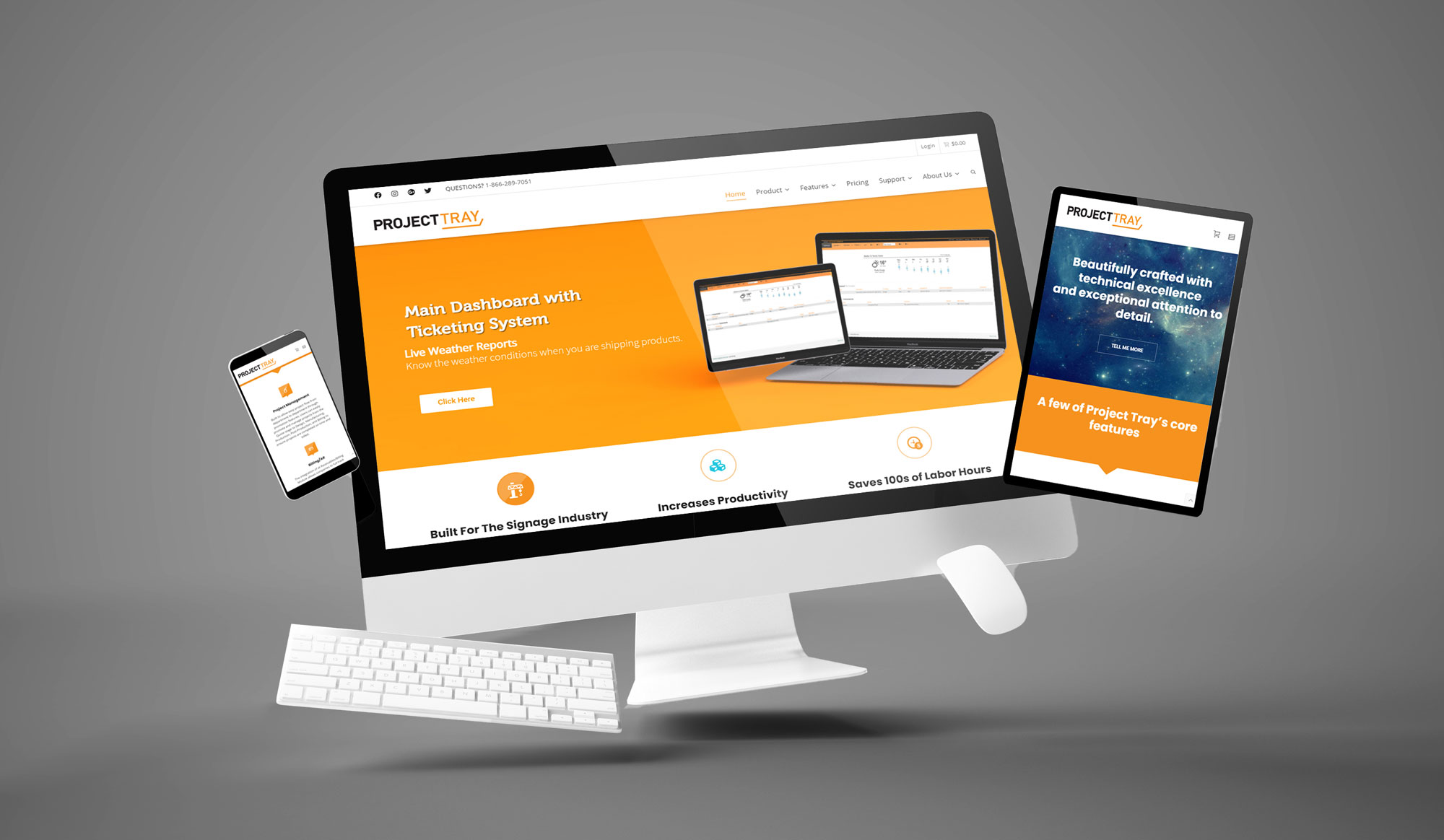 Custom Web Design & Development
As our company grew, we needed our own custom-built platform to manage all of our divisions. We also required a CRM platform to easily navigate through projects with updated information available at teams' fingertips.
WordPress and PHP
Digging deep at the root of our problem, it only made sense to use the main CMS platforms and customize them to our needs. We quickly deployed our very first database and successfully started using it to solve our problems. This project quickly grew into something bigger, we realized this can solve a lot of problems that many businesses in our industry face – a customizable CRM system.

We can integrate a variety of plugins to boost the functionality of your website.

Our team is trained to write content for websites, so that you rank on Google for keywords.