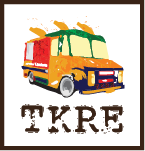 The goal was to provide the Kathi Roll Express with expert web development and hosting needs to cater to their unique brand offering and vision. Their conceptualized street-food offering incorporates live cooking, good company, music, and a stimulating space, and required the same sense of livliness through their online website branding – we ensured this across the board.
Our web development team maintained unsurpassed knowledge on their nuanced offering and more to be able to present their brand in the best and most accurate light, online. Being a unique eatery meant that the competition was sparce; however, we wanted to deploy techniques that enticed new patrons to want to try something novel and exciting, and we did exactly that!

DELIVERABLES
Web Development
Hosting
LOOK AND FEEL
Traditional
Modern
Cultural
Simple
Clean
OVERVIEW
Anytime a culturally-specific look is desired, things can become challenging as we want to ensure an authentic experience is reached for customers or future customers who may be more versed in the offering. Our team took extra care to ensure all information was accurate and that the branding across their new website supported their desired look and feel for existing customers and new customers, alike. 
The Kathi Roll Express allowed our team the opportunity to showcase our abilities in niche-specific support, where details are absolutely paramount to representing a brand online.